Your watchmaker

AGENHOR

Geneva
Specialized in the design of complex mechanics and movements since 1996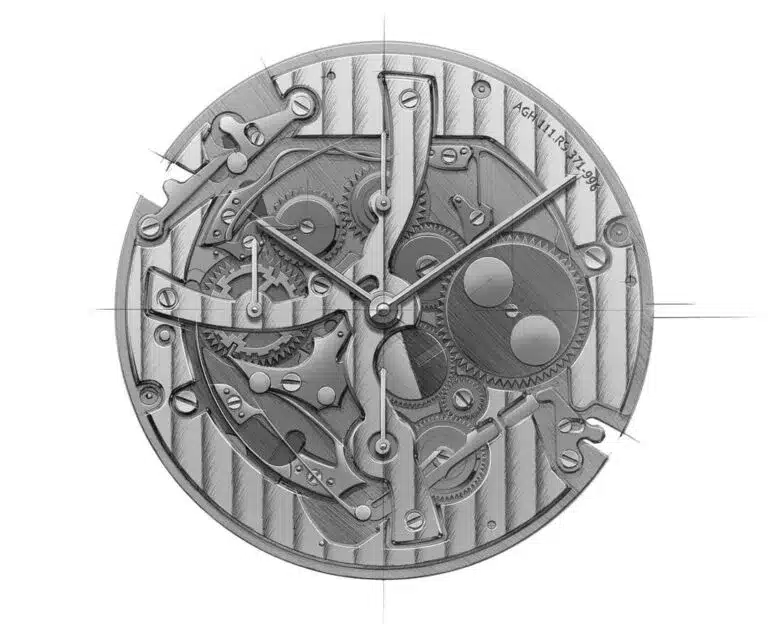 SPECIALIZES IN THE DESIGN OF WATCH MOVEMENTS.
We know that watch brands need a specialized partner with rare expertise and know-how. AGENHOR has multiple patents and inventions to design a pure, aesthetic, and lean mechanism that meets all requirements.
Taking charge of watchmaking creations, from design to the most demanding finishes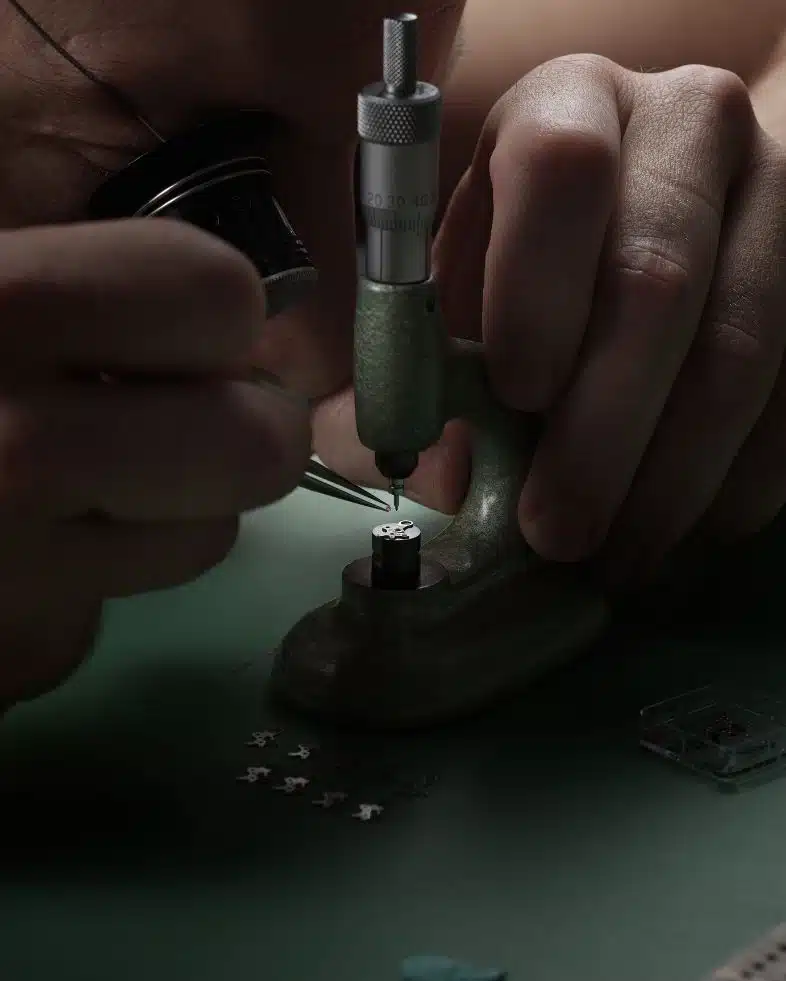 A unique know-how
Our know-how and expertise are dedicated to the beauty and precision of the watch movement to meet the requirements of watch brands.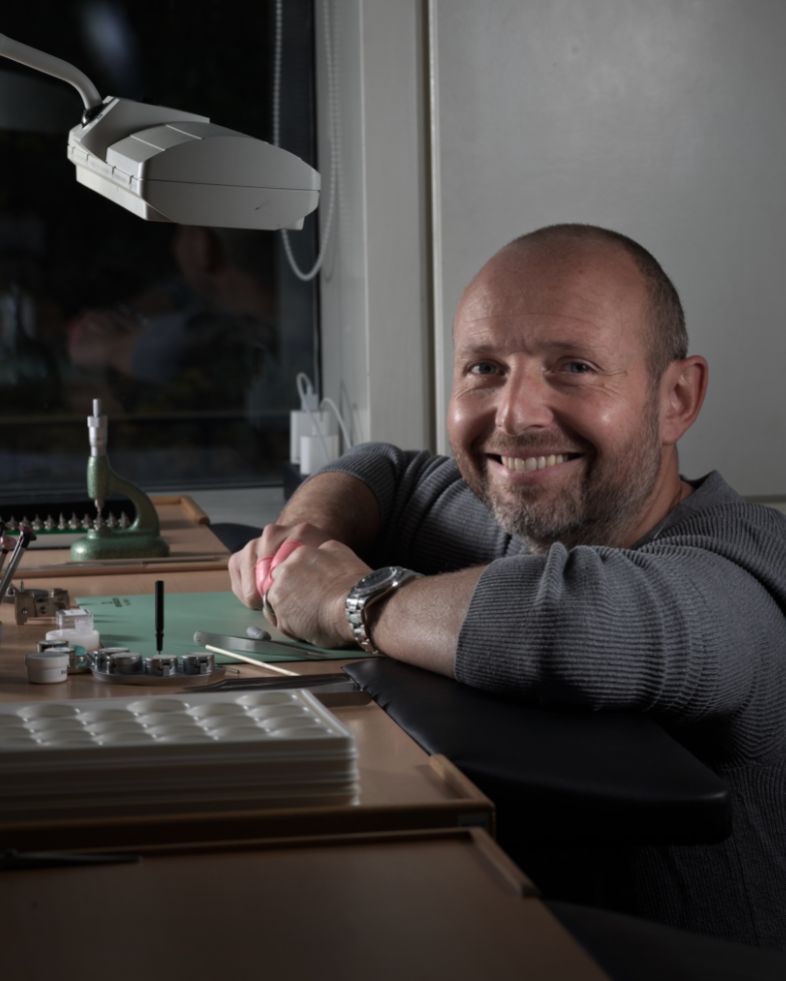 Infinite creativity
Develop your unique piece thanks to Agenhor's expertise in complex watch movements Quality and creativity are our watchwords for your achievements.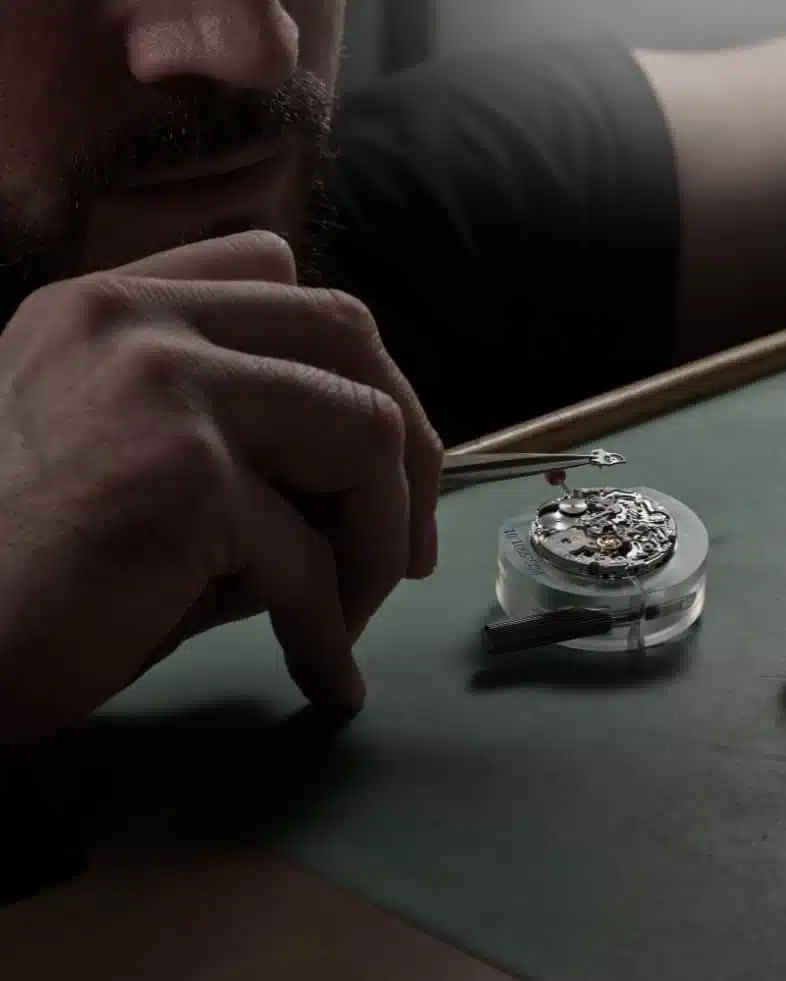 Innovative technology
Our patented inventions, such as the AgenGraphe® or the AgenPit®, are internationally recognized, awarded, and therefore benefit our partner watch brands.
years of watchmaking expertise by your side
inventions patented by AGENHOR since 1996
employees who work with passion at AGENHOR
Develop your unique piece thanks to Agenhor's expertise in complex watch movements
You contact AGENHOR to clarify your needs, expectations, and functions in order to determine the watch product you want with the greatest precision.
We offer you various high-end calibers, such as the Agengraphe®, as well as various complication modules that we design in our workshops, in the purest watchmaking tradition.
It is time to call upon our most reputable partners to select the quality components that will be needed to manufacture a prototype with the chosen caliber and complications.
AGENHOR takes particular care to execute the most subtle finishing touches on your watch, whether they are decorations we have developed ourselves or acquired from our partners.
Your project is born under the expert hands of our watchmakers. The product takes shape in all its components.
We control the caliber and the complications with the greatest rigor. Cette mise au point est indispensable pour finaliser votre réalisation et sera réalisée à vos côtés.
What the watchmaking world says about AGENHOR
Gaia Winner: Jean-Marc Wiederrecht, Craftmanship
The Musée International d'Horlogerie in La Chaux-de-Fonds awards the Gaïa prize to Jean-Marc Wiederrecht for his watchmaking career: "To this day, AGENHOR has filed for several patents, including the gear without play.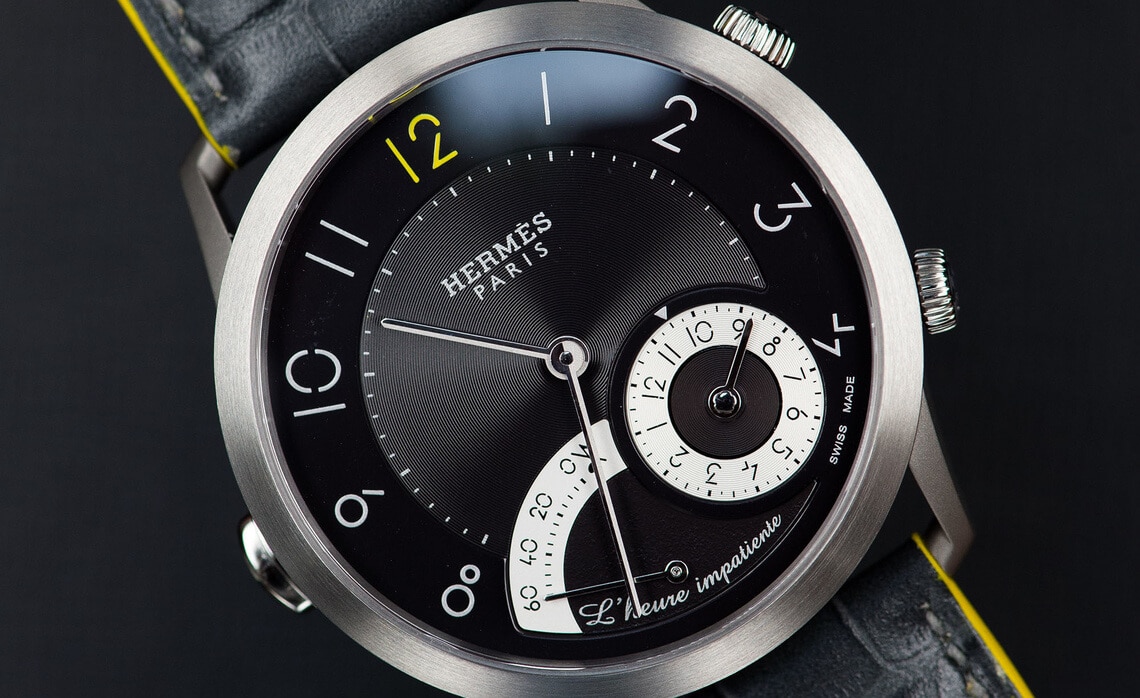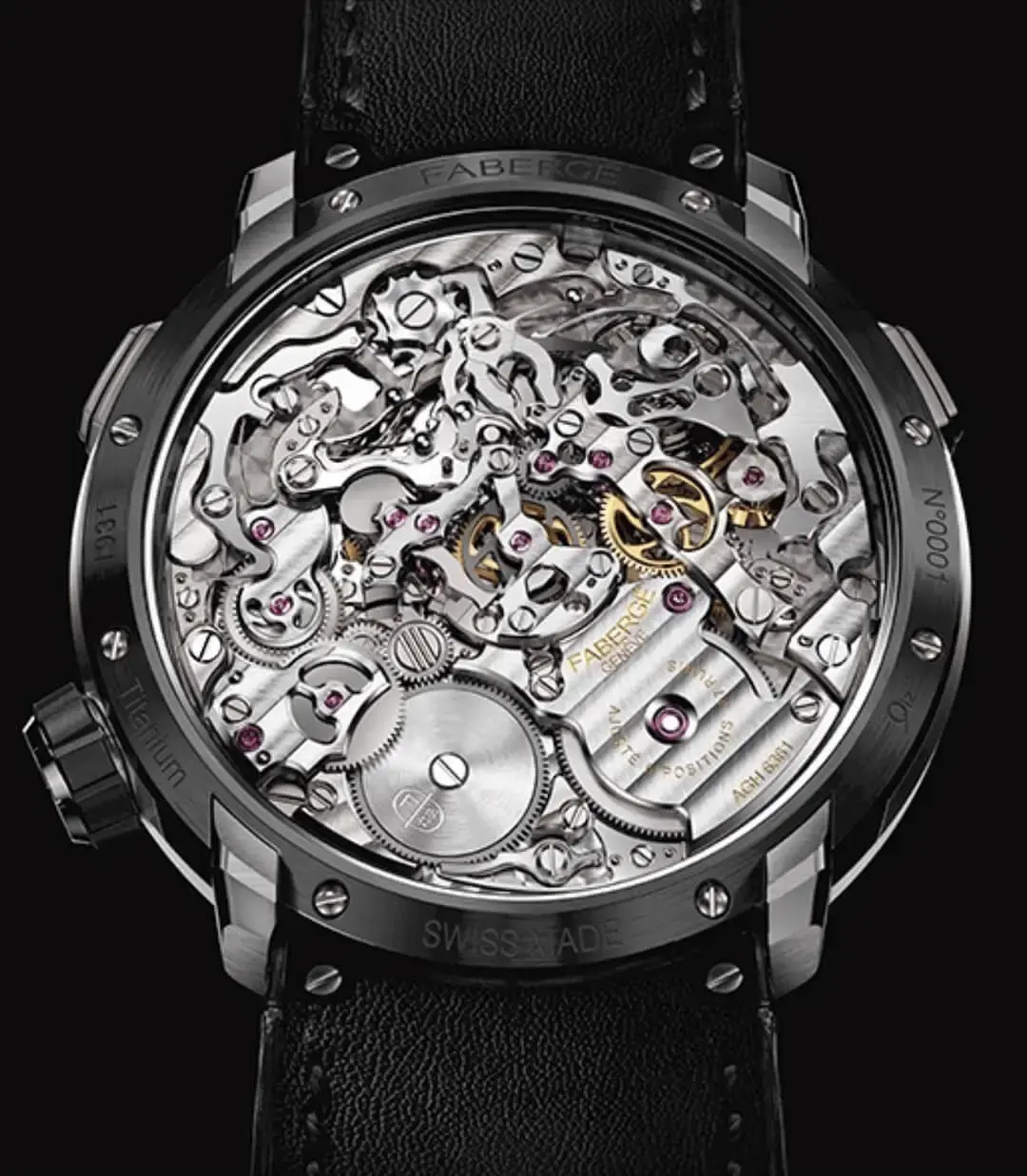 Paul O'Neil, Fabergé Visionary Chronograph
"The innovative side of the new AGH6361 movement should not be underestimated … The first is the patented AgenEmbr. horizontal clutch … the second innovation is the central chronograph module."
Ian Skellern, Quill & Pad
Ian Skellern praises AGENHOR's creations, including the famous AgenGraphe®: "… the watches and movements Agenhor has developed are as prodigious as they are impressive."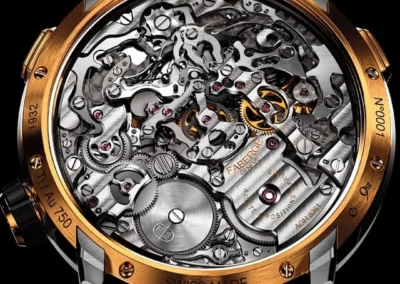 Co-creations between AGENHOR and renowned watch brands
Hermès Arceau "Suspended time"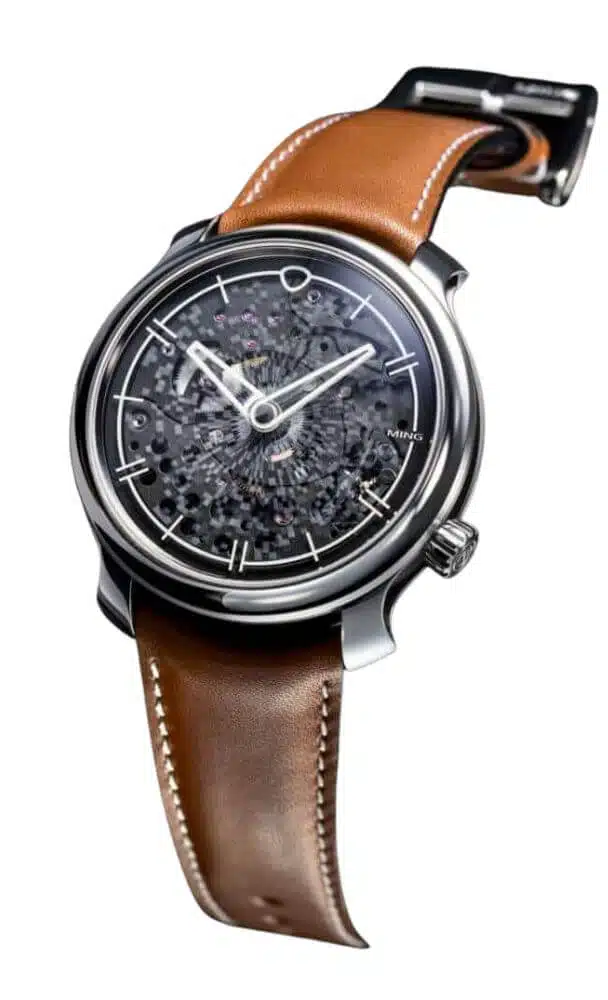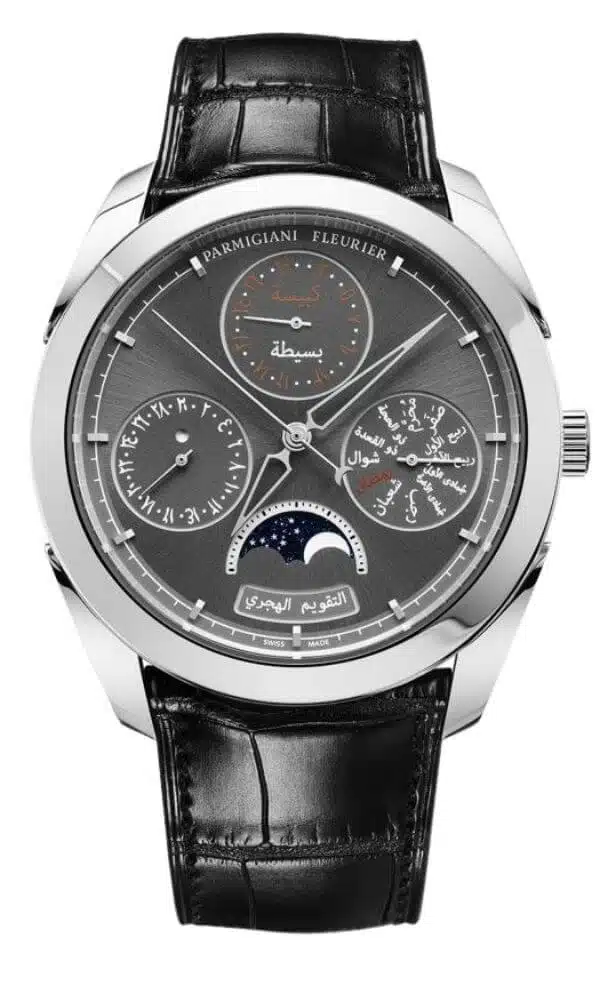 Parmigiani Fleurier Tonda "Hijri Perpetual Calendar"
We look forward to hearing from you, responding to your requests, and providing you with all the help you need! For more information, use this form.
How many product models is it possible to design?
AGENHOR is an independent family business: our production is therefore limited and quality is guaranteed.
How long will it take to design my project?
It all depends on your project. Contact us so that together we can estimate the time needed to design it.
Do you have any commitments in terms of sustainable development?
Of course. Our factory in Meyrin is built with respect for the environment and our goal is to emit 0% CO2.
Where are your creations designed?
All our pieces are designed and manufactured in Meyrin, Switzerland, in our own workshops.